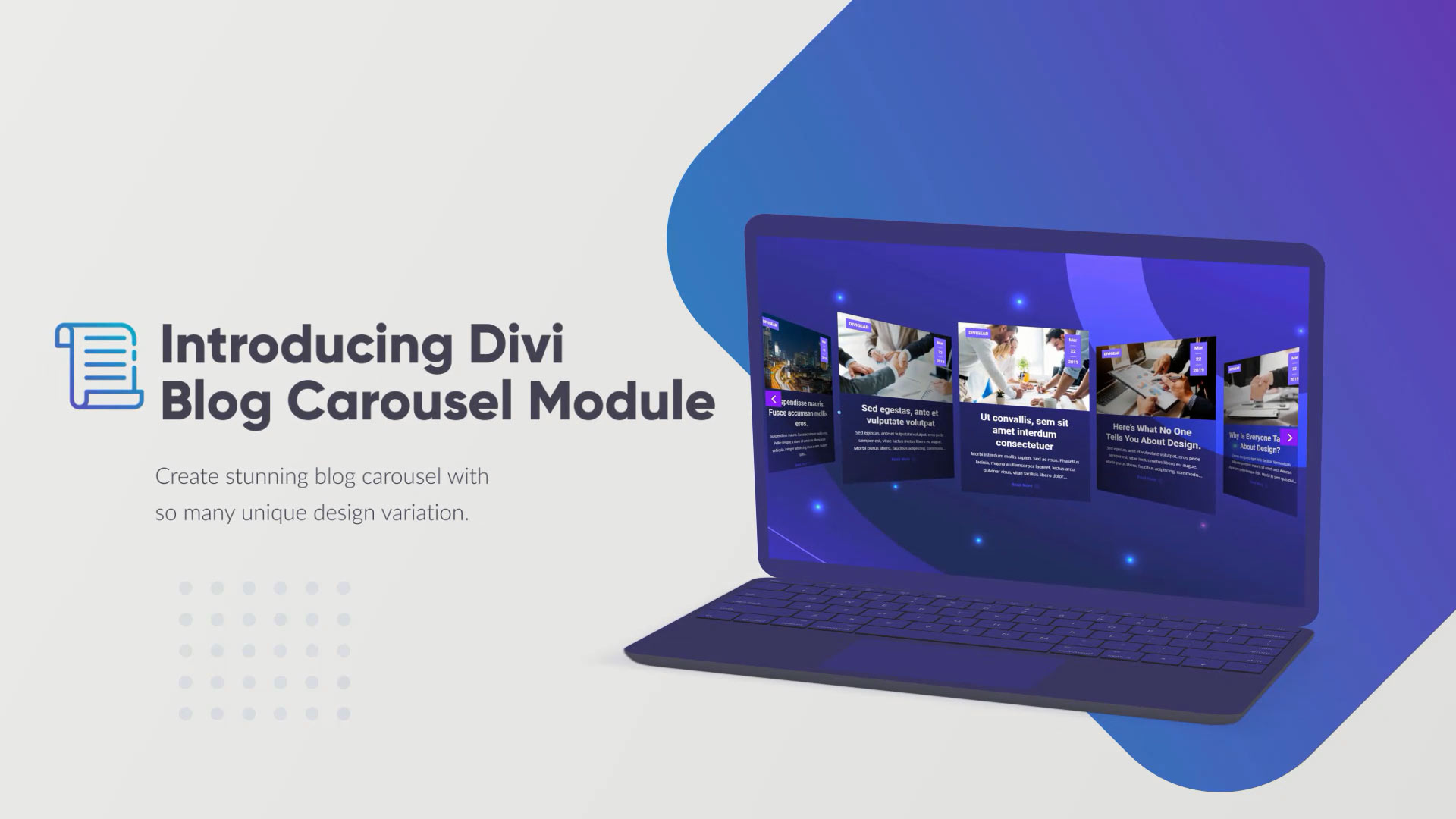 Divi Blog Carousel Module
Create stunning divi post slider or carousel with so many unique design and variation by the Divi Blog Carousel Module.
Divi Blog Carousel Module adds an advanced module to Divi builder. With this module, you can create unlimited number of Divi post slider. This module has some advanced options, with that you can style your divi post carousel in many different ways. We have created some carousel design that you can download and use from the demo page.
Support both
Visual and Backend Builder
The Divi Blog Carousel Module plugin supports both Visual and Backend Builder. You can use the power of DIVI's visual builder to design a beautiful blog slider with this module.
Select Items to Show

Different Device

There are four options to select items to show in devices (mobile, tablet, regular desktop, and Extra large devices).
3D effect on 

divi post slider
One of the key features of the plugin is, there is an option called cover flow. This option will enable a 3D look on divi post carousel.
Dot and Next/Previous

Navigation

This plugin supports both dot and next/prev navigation. And also there are some settings for styling those navigation and position. You can also choose custom icons for the next/prev buttons.
All In One Combo Pack
33% OFF
Advanced Divi Tabs Module
Advanced Divi Heading Modules
Divi Carousel Module
Divi Product Carousel Module
Divi Blog Module
Divi Blog Carousel Module
Multipurpose Divi Child Theme
Business Divi Child Theme
StartUp Layout Pack
Hosting Layout Pack
Plugin Combo Pack
25% OFF
Advanced Divi Tabs Module
Advanced Divi Heading Modules
Divi Carousel Module
Divi Product Carousel Module
Divi Blog Module
Divi Blog Carousel Module