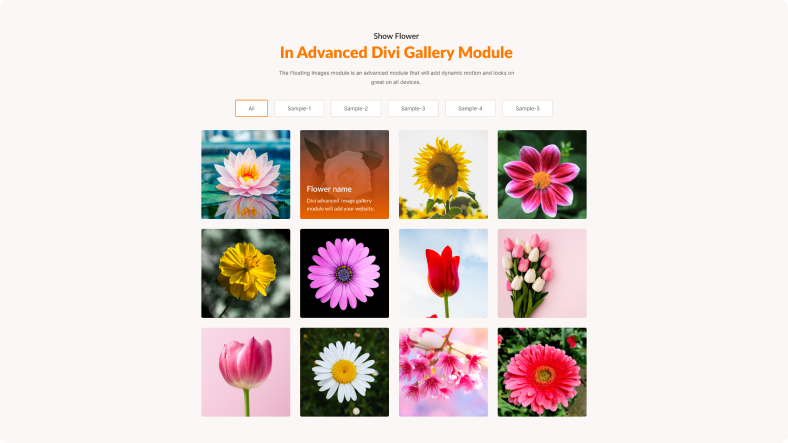 DiviGear Gallery is the most potent gallery module you will ever need to create responsive image galleries. With optimized performance across three distinct modules enjoy extensive customization options, including grid, masonry, packery, and justified layouts.
14 Days Money-back guarantees. Lifetime Update.
Find Out What Divi Lovers Think of Our Divi Gallery Plugin
Easy setup, seamless customization, and responsive design. The tabs effortlessly present diverse content, and dynamic loading ensures swift transitions for me.

Jason Harding
The plugin is so easy to use and the support is fast and friendly.

Martin Krajnak
Great plugin, excellent support – always ready to assist with any issue!

Nemanja
ADVANCE AND AMAZING
Transform Responsive Image Galleries with Perfection
Compelling Divi Modules to Unlock Creative Freedom
DiviGear Gallery Module comes with three distinct modules to give you complete design freedom. Build responsive image galleries that match your needs with grid, masonry, justified layouts, and tons of customization options
Advanced Divi Gallery with grid and masonry layouts
Divi Justified Gallery for showcasing images in their original sizes
Divi Packery Gallery with pre-made stylish layouts
Exceptionally adaptable for all devices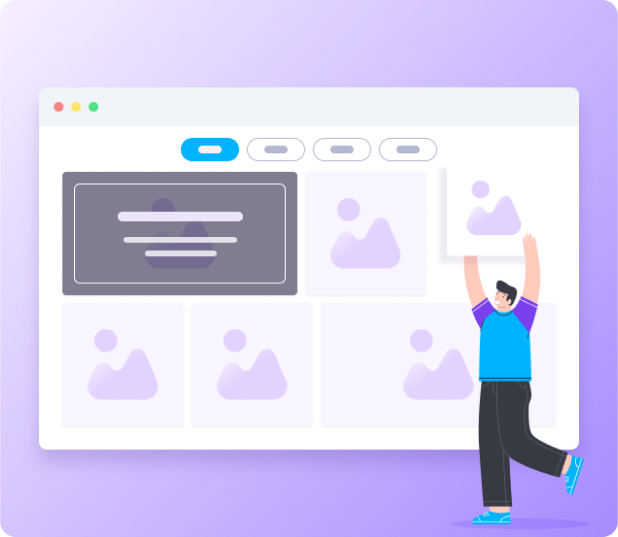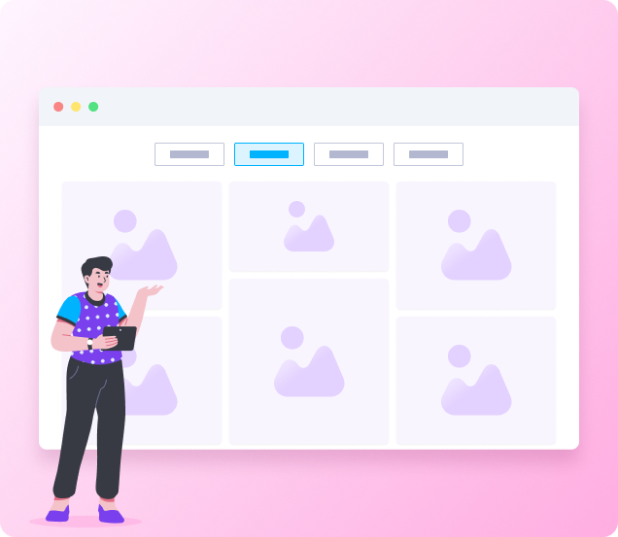 Filterable Image Gallery for Maximum Impact
Showcase your images in the best possible way with filtered categories that streamline image sorting and navigation. DiviGear Gallery Module ensures pixel-perfect precision where you can turn on or off the filtering nav whenever you want with a customizable filter button.
Filtered categories to organize and sort your images
Control the filtering menu and personalize the filter button
Change the column structure with layout mode as you prefer
Define image item number with image sizes
Set the image randomly, in ascending or descending order
Adjust the number of items in each row
Justified Image Gallery for Imaging Brilliance
Craft a captivating justified gallery and welcome an engaging, user-friendly web presence. Display high-resolution images in their original sizes, adjust row heights, and image gaps, and set image sizes in Medium, Large, or Original for a polished presentation.
Display pictures in their native dimensions
Modify row height and spacing between images
Load More button to show unlimited images
Change row height and the width gets adjusted automatically
Define how many images to load initially
Extensive Gallery Options
Take control of your gallery's style, and make your visual content shine with extensive customizable options. Get full flexibility in terms of the design including cool animation effects for image scale, stunning hover effects, overlay, border, caption, and description along with other standard styling options.
Eye-catching hover effects including an overlay gradient
Show image titles and descriptions with fun animations
Unique border-unveiling animations
Pop-up images in a lightbox with captions
Stylish typography for a polished look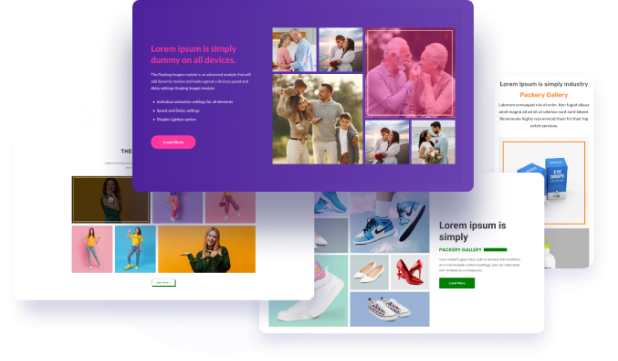 Kickstart with Free Premade Section Layouts
Unlock your creative potential with our free, reusable grid, masonry, packery, and justified layouts. These layouts are optimized for seamless performance across all devices.
Impressive Features to Enhance Your
Gallery's

Aesthetics
The Divi CPT module unleashes a treasure trove of undiscovered capabilities, all readily available to you. Dive in, blend them together, and craft something genuinely extraordinary.
Lightbox and Slideshow
Open your gallery images in a lightbox pop-up with an engaging slideshow
Border Effect
Choose from 19 border-revealing animations while hovering over the images

Image Load More
Incorporate an Ajax Load More button to show an endless number of images
Filtering nav on/off
Choose to enable/disable the filter navigation button whenever you want
Captions and Descriptions
Showcase more information over the image on hover with animation
Image Hover Effects
Add stunning hover effects with overlay gradients and border animations

Flexible Column Structure
Enjoy the flexibility to display up to 8 columns based on the device

Custom Spacing
Control spaces between images with adjustable spacing for an organized look
Redefining the Art of Responsive Image Galleries
Build beautiful image Galleries in minutes exactly the way you want
14-Day Money-Back Guarantee. Lifetime Updates
Got Questions? We've Got Answers
What are custom post types(CPT)?
Custom post types are specific content types introduced in WordPress using custom code or plugins, separate from the default post types. Divi comes with a custom post type called Project.
How do I add a custom post type in Divi?
There are many ways to create custom post types in Divi. You can use a plugin or code generator to create post types.
How to display custom Post Type using the Divi CPT modules?
Divi CPT modules support all the post types. Create a post type using the preferred method. Then follow along to display custom Post Type on a webpage-

Step 1: Install and activate the DiviGear CPT Plugin.

Step 2: Activate the license key.

Step 3: Edit a page and insert any CPT modules from the list of three.

Step 4: Under the CPT setting select "Post Type" from the Dropdown list.

Step 5: Lastly Add new elements and publish.
Is It Multilingual Ready?
Yes, our plugin is perfectly compatible with multilingual plugins like WPML. So, no need to worry about language barriers.
Can I Use It without Divi Builder?
No, in order to use our CPT modules, it's important to ensure that the Divi builder is activated on your site.
Does it Work with Any Theme?
Absolutely! Our modules is like a chameleon that blends seamlessly with any theme, as long as the Divi builder is activated on your site.
Feel FREE to reach out our support
Have a
pre-sale

question?
Other Divi Modules in DiviGear Plugin
Unbeatable Offers! Save Up To 85% on This Black Friday
Biggest Black Friday Ever. Save Up To 85% for a very limited time. This is once in a lifetime opportunity. Don't let it go!!
14-Day Money-Back Guarantee. Lifetime Updates