DiviGear CPT Modules is the ultimate solution for crafting captivating CPT layouts that transform your post types. Explore the influential trio; grid, masonry, or carousel layouts, and redefine content presentation with a visually engaging experience.
14 Days Money-back guarantees. Lifetime Update.
Find Out What Divi Lovers Think of Our Divi CPT Plugin
Easy setup, seamless customization, and responsive design. The tabs effortlessly present diverse content, and dynamic loading ensures swift transitions for me.

Jason Harding
The plugin is so easy to use and the support is fast and friendly.

Martin Krajnak
Great plugin, excellent support – always ready to assist with any issue!

Nemanja
TRANSFORM AND DELIGHT
Craft Stunning CPT Layouts with Visual Elegance
Diversive Modules with Multiple Layout Variations
Design the perfect CPT layouts with our versatile trio of modules. Present your custom post types in grid or masonry layouts and tailor your blog, projects, and portfolios within an engaging carousel for better engagement.
Includes 3 Divi Modules: Divi CPT Grid, Divi Filterable CPT, and Divi CPT Carousel
Offers Grid, Masonry, and Carousel layout options for post types
Control the number of columns for the layout
Provides multiple filter navigation options
Includes a slider carousel based on taxonomy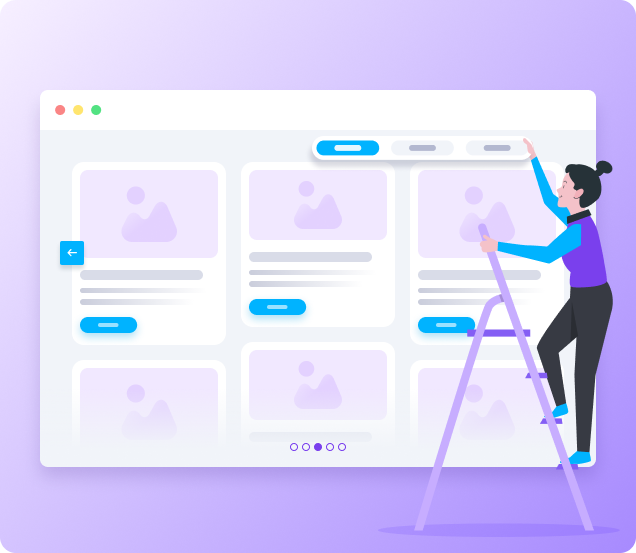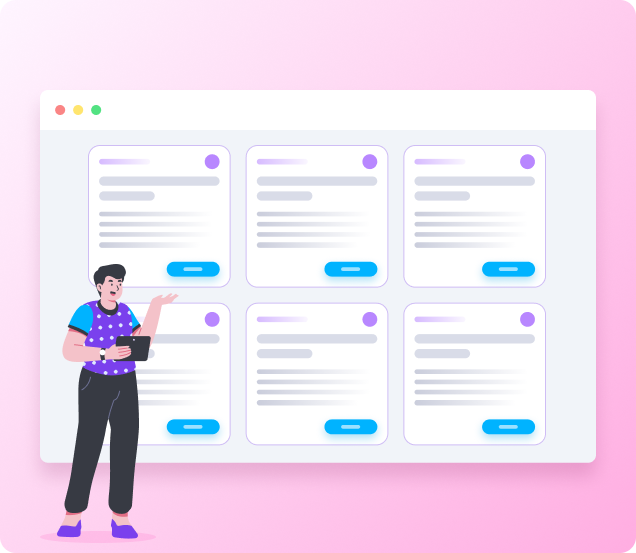 Showcase Any Custom Post Types: Anytime, Anywhere
DiviGear CPT module simplifies the process of displaying custom post types including blogs and projects based on taxonomy no matter whether you're working with existing content or starting from scratch. Additionally, you can create a custom field with the ACF (Advanced Custom Field) plugin.
Support existing post types (Blog Posts, Projects)
Supports any custom post type you've created
Display post types based on any custom taxonomy
Advanced Custom Field (ACF) supported
Interactive Taxonomy Filters for Better Navigation
Give your website a touch of elegance with our taxonomy filters. Use single or multiple filters using and/or conditions including the search filter. Ensures better navigation for your content, control how your content is displayed, and filter items by categories and tags effortlessly.
Beautiful taxonomy filters
Easily change the order of your posts
Multiple filters including search filter
Styler for filter, dropdown, and search
Extensive Content Options
Discover the power of the DiviGear CPT Module, designed with 11 versatile post elements like images, titles, content, taxonomy, and more. With interactive animation, load more buttons, and pagination control enjoy a wide range of design options for an intuitive look.
11 Different post elements
Coverflow effect in the carousel
Utilize various pagination controls
Unlimited design possibilities
Wrapper Customizer for Items
Kickstart with Free Premade Section Layouts
Unlock your creative potential with our free, reusable grid, masonry, and carousel layouts. These layouts are optimized for seamless performance across all devices.
Explore the Rich Features and Advanced Functionalities of
Divi CPT

Module
The Divi CPT module unleashes a treasure trove of undiscovered capabilities, all readily available to you. Dive in, blend them together, and craft something genuinely extraordinary.
3D Carousel
Showcase your custom post types in a carousel with a 3D Coverflow effect.
Image as background
Transform featured images as the background for a distinctive layout look.

Ajax Load More
Incorporate an Ajax Load More button to show an endless number of posts.
Pagination Control
In addition to regular pagination, implement a numbering system, dots, and more.
Active Filter Styler
Style the appearance of your active filter button with multiple design options.

Element Repositioning
Customize the positions of individual elements to match your design requirements.
Animations
Enhance your content with interactive animation like overlay, scale, and others.

Custom Spacing
Set even spaces between elements to give your CPT layouts a prominent look.
Empower Your CPT Layouts with Everything You Need
Craft visually appealing CPT layouts and redefine how you present Blog Posts or Any Custom Post Types.
14-Day Money-Back Guarantee. Lifetime Updates
Got Questions? We've Got Answers
What are custom post types(CPT)?
Custom post types are specific content types introduced in WordPress using custom code or plugins, separate from the default post types. Divi comes with a custom post type called Project.
How do I add a custom post type in Divi?
There are many ways to create custom post types in Divi. You can use a plugin or code generator to create post types.
How to display custom Post Type using the Divi CPT modules?
Divi CPT modules support all the post types. Create a post type using the preferred method. Then follow along to display custom Post Type on a webpage-

Step 1: Install and activate the DiviGear CPT Plugin.

Step 2: Activate the license key.

Step 3: Edit a page and insert any CPT modules from the list of three.

Step 4: Under the CPT setting select "Post Type" from the Dropdown list.

Step 5: Lastly Add new elements and publish.
Is It Multilingual Ready?
Yes, our plugin is perfectly compatible with multilingual plugins like WPML. So, no need to worry about language barriers.
Can I Use It without Divi Builder?
No, in order to use our CPT modules, it's important to ensure that the Divi builder is activated on your site.
Does it Work with Any Theme?
Absolutely! Our modules is like a chameleon that blends seamlessly with any theme, as long as the Divi builder is activated on your site.
Feel FREE to reach out our support
Have a
pre-sale

question?
Other Divi Modules in DiviGear Plugin
Unbeatable Offers! Save Up To 85% on This Black Friday
Biggest Black Friday Ever. Save Up To 85% for a very limited time. This is once in a lifetime opportunity. Don't let it go!!
14-Day Money-Back Guarantee. Lifetime Updates