In this guide, we will describe a step-by-step process on utilizing the pre-designed demo layouts with the Advanced Divi Gallery Module. Let's begin.
To use the premade Demo Layout:
Download the desired demo layout via the 'Download Demo' button.
The layout will be saved as a JSON file.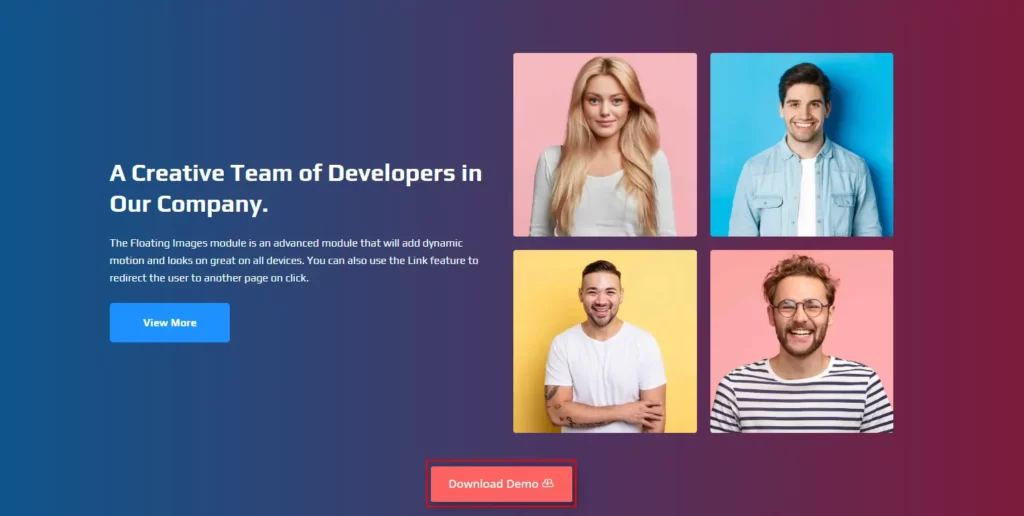 You can import the JSON file in two ways. You can either import the JSON file into the Divi library and then add it to your page section. Or You can directly import the JSON file from the section and add it to your page.
However, here we will describe the 1st procedure. To import:
Navigate to the Divi Library, then Locate the 'Import & Export' button in the top left corner.

Clicking the button will open a popup.
Then select the 'Import' tab.
Choose the JSON file and import the layout.
Once the layout is imported, integrate it into your page section. To add the imported layout to the page:
Click on the Blue Icon (+) to add a new section.
Then click on the 'Add From Library'.
Select the layout.
After that click on the 'Use this Section'.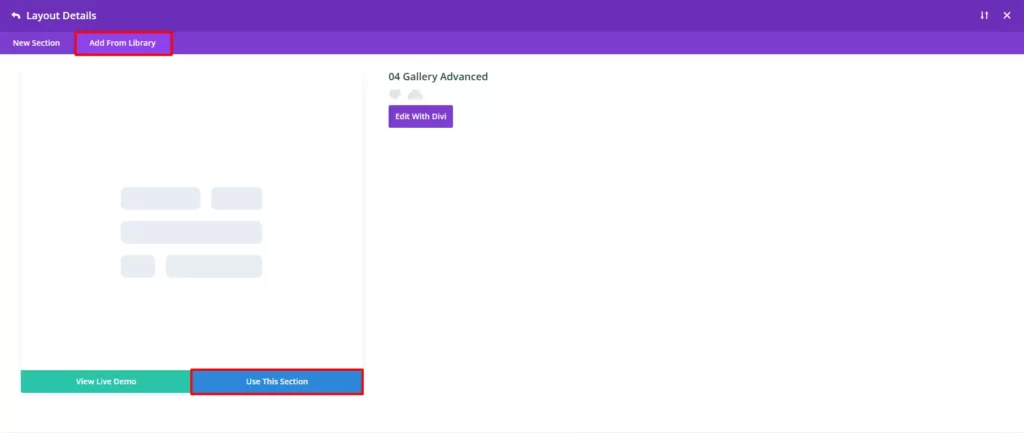 The layout will be added to your page section. After that save the changes and you are done!
Note:
When you add the demo layout to your page, You'll only get the styling of the module, however, the layout won't have the gallery images.
You have to add your own images to the Gallery. It's important because the demo images have specific licensing restrictions. That's why we can't share images along with the demo layout.